Are you looking to get that pile of rubbish to the tip? But is it too big for the council bin and the old box trailer?  Then avoid those numerous trips to the tip and hire a skip bin from Take Away Bins now!

Own a vehicle with a tow ball? Here's why you should still consider hiring skip bins:
Enjoy the most of the weekend by not making that annoying trips to the council trip. As a family owned business, we know how important it is to be with the kids.
No need to find a "valid" council dumping voucher or potentially having to pay. Maximize your payment by hiring skip bins and enjoying the provided smooth service.
Leave the tedious task of separating green waste from general waste to us, which could have made you separate trips as well, causing you more on transportation. We also aim to recycle as much as we can, and are professionally trained to do so.
Let larger objects be intact. We will take large objects so there is no need for you to cut things up to fit them into a box trailer.
Avoid fines for uncovered or overloaded trailer. Save money by hiring skip bins!
Relax- no need for you to have a friend help lift heavy items at home and at the tip. We have the people you need, and we offer service with positive attitude. We love meeting people, and we are passionate about our job.
Skip bins hold more than a trailer. It is technically more convenient and resourceful. No arguments, only facts at that.
The most common skip bin hired is a 6x3m Skip Bin. Even if you do have all the valid tip vouchers, you would still pay a minimum of $100. By hiring a Skip Bin, you can save yourself the trouble of driving to the tip and unloading the trailer. It's actually more affordable than you thought, and leaves you with more time at your hands for much prioritized things.
We pride ourselves on providing you with quality service, so what are you waiting for? Take the favorable situation for you and hire from "Take Away Bins!"
---
About Take Away Bins
Jack and Peter de Beer are well-established in the earth moving and demolition industry. But when Jack saw a skip truck for sale, he readily bought it, thinking it would complement his demolition business. He then had skips made up and started using them, solely for earth moving and demolition. Soon after, people started seeing the skips onsite and inquiring if they were for hire; which led us to "Take Away Bins", now a family owned business, offering skips for hire.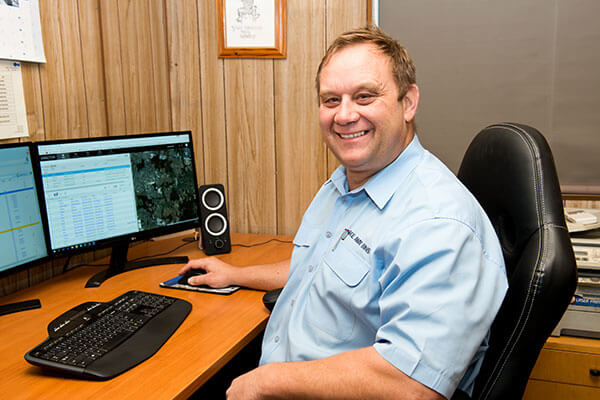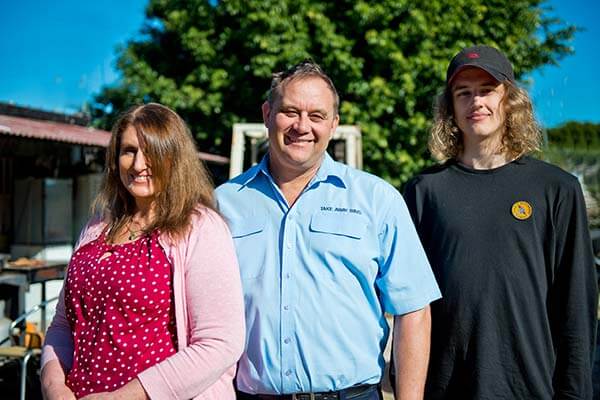 Debbie de Beer, while looking after baby Matthew, handled the tasks of the piling phone orders that came when "Take Away Bins" started. A second truck was added, and Peter, leaving the earth moving behind, started on driving the trucks. Joy de Beer became involved after Debbie took a break, and she looked after accounts and paved the path to where we should be heading. Rachael de Beer soon took over phone orders.
The business grew, with more trucks and drivers prompting Peter to step up into operations. Seven trucks were purchased, with last count of 500 skips. Debbie, though taking a break from the skip life, came back in her old ways of answering phone calls and allocating, with many of loyal customers still remembering her from early days. After 20 years of good service, Joy gave way to let the next generation continue the legacy. Matthew and Emma, the third generation who grew with the business, took on roles, with Matthew starting on the humbling tasks of taking phone orders to which he unknowingly participated as when he was in Debbie's arms. Emma helps with Rachael, who has stepped up to handle accounts.
Our drivers are all positive and will go the extra mile for our customers. We break traditions by having a female driver that brings depth to the team. "Take Away Bins" has a broad customer base, from having trade accounts, to business, to our core; the home owner.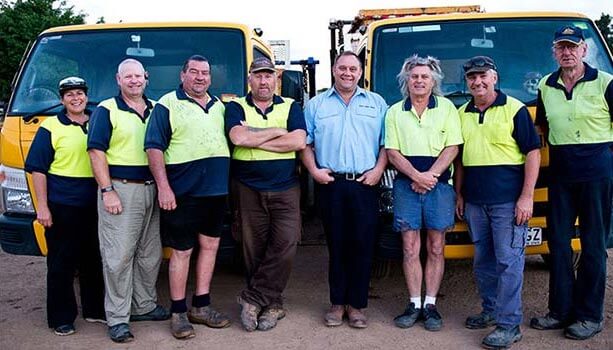 In our 20 years of climbing he business ladder, we are proud of how we have grown through big changes in tracking the skips- from being traditional to technological, like using two-way radios and paper for records to now having GPS guided systems and computers. Throughout this timeline, "Take Away Bins," with aim of recycling as much as we can, has moved over 200 000 skips, dumped over 600 000 cubic meters of rubbish, and recycled over 200 000 cubic meters of scrap- a feat we will continue to add numbers on.
"Take Away Bins" gave opportunity for our team to meet people from all walks of life. Over time, our drivers have found treasures in everything from cars to motor bikes, old records, toys, and tools. Our team enjoy the adventure of finding value in what most consider is waste. One driver had found a kayak one month without paddles, only to find a set a month later in another skip. This shows how "Take Away Bins" is much more than a business; we are a family in search of new adventures.

Not Sure How Much Bins You Need?
Try our Bin Calculator for an Estimate!
Estimate What Bin Size You Need
Select from the options below:
You need to select an item to continue
How Big is Your Pile?
Enter size in millimetre | 1000mm = 1 metre
You need to select an item to continue
How many 3x3 Box Trailer load would you estimate?
Enter the estimated number of 3x3 Box Trailer you need
You need to select an item to continue
How many Wheelie Bin would you fill?
Enter the estimated number of wheelie bins you would need
You need to select an item to continue
SKIP BIN SIZE
The size of bin you need is:
Summary
| Discount : | |
| --- | --- |
| Total : | |