Skip Bin Hire Archerfield
When it comes to skip bin hire Archerfield can rely on, turn to Take Away Bins.  We can provide skip bins to the entire Archerfield area.  Skip bins are a great way to get rid of all of your rubbish in one sweep.  Our bins are of high quality, and we have a variety of sizes for you to choose from.  We make booking a skip bin easy.  You can simply request a quote and book it online.  Our goal is to provide you with quality skip bins at a price that you can afford.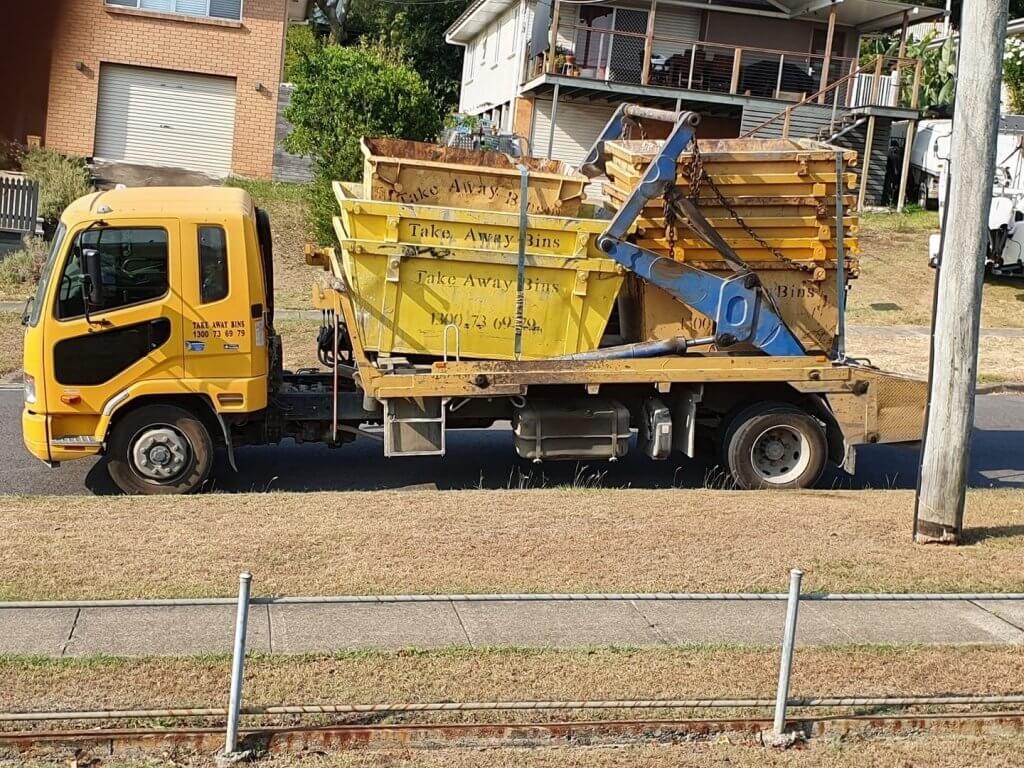 Cheap Skip Hire Archerfield

When you want an instant quote for our skip bin hire Archerfield you will want to use our online quote form.  First, you will select your postcode and suburb.  Next, you will select the type of waste.  Are you doing away with general waste, green waste, or clean waste?  You will then be able to select your bin size.  If you need help with this, we have a size chart that can help you out.  Finally, you will enter your delivery date and collection date.  We will process your information and give you a free quote.
Like Our Budget Bin Hire Prices?  Book Archerfield Bin Hire Today!
If you like our affordable prices and our top of the line customer service, then go ahead and book your skip bins today.  You can book a single bin, or you can book combination bins.  There is not any reason that you should look elsewhere for skip bin hire Archerfield.  After all, our prices are among the cheapest in the area, and our bins are of high quality and built to withstand a lot of rubbish!
Looking for other rubbish removal services?  Just give us a call and we will come up with a plan that will help you.
Take Away Bins have bin sizes ranging from 2 cubic meters through to 12 cubic meters, so we definitely have a bin size for every commercial or residential sized project. Our bins are commonly hired for:
Household and backyard cleanups
Home renovation projects
Owner builder construction sites

Suitable Waste Types
General Waste
Suitable for domestic and commercial waste.
Green waste; white goods; electrical items.
Renovations. No solid waste.
Green Waste
Palm fronds, tree trimmings
Gardening waste, grass clippings
Organic waste.
Clean Waste
Concrete, soil, clay, rocks, bricks
Roofing tiles, sand. Solid, heavy waste.
Available in 2 & 4 cubic meter bins only.
Get a quote and book online today at Take Away Bins!

Not Sure How Much Bins You Need?
Try our Bin Calculator for an Estimate!
Estimate What Bin Size You Need
Select from the options below:
You need to select an item to continue
How Big is Your Pile?
Enter size in millimetre | 1000mm = 1 metre
You need to select an item to continue
How many 3x3 Box Trailer load would you estimate?
Enter the estimated number of 3x3 Box Trailer you need
You need to select an item to continue
How many Wheelie Bin would you fill?
Enter the estimated number of wheelie bins you would need
You need to select an item to continue
SKIP BIN SIZE
The size of bin you need is:
Summary
| Discount : | |
| --- | --- |
| Total : | |